1. Nan Tien Temple
This is different kind of temple and experiences you can get there are even life changing for some. It has so much to offer - exhibitions and festivals, vegetarian culinary delights, Buddhist festivals and also beautiful gardens where you can take long walks. Grandeur architecture will also delight you. the view from the hill is amazing. Some people say it is a bit strange to have a temple of this kind here, but in the end they are thrilled with the idea.
3. Skydive the Beach
Come and enjoy spectacular view to some of the nicest New South Wales scenery. Skydive directly over the wonderful beaches of Wollongong securely attached to your instructor. We also have to mention that the free fall is up to 220 kilometers per hour, so you will also get enough adrenaline for a week or even more!
5. WIN Sports and Entertainment Centres
This is multi purpose facility which stages concerts, conferences, sporting events, exhibitions and many other events. The centre was open in 1998 and has seen some of the most famous performers, like Lady Gaga, Pink and Bob Dylan. It also hosts national league soccer, international tennis, rugby league, basketball league and so on.
2. Southern Biplane Adventures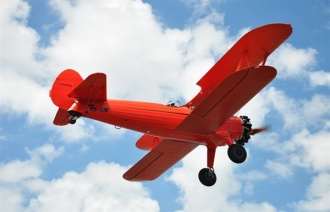 For 360 dollars you can take aerobatic and scenic flights in a fully restored Boeing Stearman from 1943. You will be flying over magnificent beaches and can take beautiful shots with your camera. Also, you can buy a DVD for 89 dollars that will bring unforgettable memories any time you put it n your player.
4. Illawarra Performing Arts Centre
It is settled right in the heart of Wollongong and its mission is to present and produce Australia's finest performances.
Things to do in Wollongong are very attractive. The city is close to Sydney so many people who visit Sydney also give it a try with Wollongong since things to do there are very impressive, too.
Related content: Map of Wollongong