1. Karekare beach
This is a beautiful black sand beach which became famous after the Oscar winning movie The Piano was shot there. It is situated on the west coast of Auckland, between Whatipu in the south and Piha in the north. If you are coming from downtown Auckland it will take you some 50 minutes of drive to get there while the Arataki Visitor Centre is on 20 minutes away. This beach is one of the most beautiful beaches in Auckland's region and is part of Waitakere Ranges Regional Park.
3. Rain Forest Express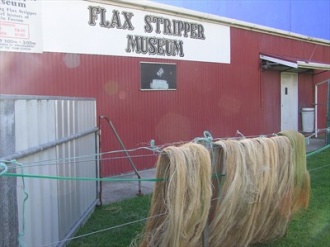 I suggest you hop on this train and enjoy ancient and pristine rainforest in the middle of the Waitakere Ranges. The ride will be a unique experience with many tunnels, wooden bridges, viaducts over deep cliffs, glow worms illuminating the surrounding landscape. The train rides on narrow gauge railway and it goes up to Nihotupu Dam where you can enjoy stunning view of the rainforest and have picnic.
5. Karekare
Whether you want to picnic, walk, swim (between flags only) or surf, Karekare is the right place for you. Just a short walk away from the beach you will find Karekare waterfall (also called Te Ahoaho - pendulous white thread, by the Kawearau people).
2. Gulf Harbour Country Club
For those who love golf, there is no better place to enjoy this sport in whole country. It is located across the Whangaparaoa Peninsula only 40 minutes away from Auckland central business district. It has a fantastic course with great holes, fine terrain and spectacular view. Huge amounts of money are being constantly invested in order to maintain the prestigious reputation of this course.
4. Nobilos Vineyards
This region is famous for fantastic wine and it would be a shame to visit Auckland and not visit its great vineyards. The most popular ones are Nobilos and Babich. Nobilo is run by one of the oldest families in NZ. Their best product is Sauvignon Blanc. Babich family is proud of its Croatian heritage and world class production of high quality wine. Along with tasty snacks, Petanque game, you can taste their wine six days a week. Beside these two vineyards, try some Pinot Noir, Cabernet Franc or Chardonnay from Awa Valley.
Waitakere is a must see for all those wine lovers and romantic people who love to enjoy in great atmosphere.
Related content: Map of Waitakere(Auckland)