1. Victory Memorial Gardens
These gardens are made in 1925 and are established for those who died and fought in First World War. They are located in a lagoon, in Wagga Wagga business centre. It's a huge complex on 2 hectares of land and it also offers various memorials, like Vietnam War. These gardens are used for relaxing and sightseeing but also can be used for weddings.
3. Charles Sturt University Winery
Established in 1977, it is produced of premium table wines. It is the part of leading wine science school in Australia. The wines often receive many rewards. In this winery you can see the process of making a wine and also taste it and buy it. It must be said that this University is world class and innovative educational institution with campuses throughout Australia. Besides the wine production, it offers olive oil production and a visit to manufacturing facilities.
5. Wiradjuri Walking Track
It follows a route of about 30 km and it goes around the city of Wagga Wagga. It is suitable for people of all ages and along the way you can discover the nature and history of Murrumbidgee River. There are 11 access points and you can come or leave a track when every you want. It is free for visitors. For understanding the name of the track you must know the first inhabitants of the area were Wiradjuri people.
2. Lake Albert
This is one of Wagga Wagga's favorite and the most popular recreational facilities. It is possible to go boating, swimming, fishing and do other water activities. Here are fitness stations, even eight of them and they are very popular with visitors of the lake.
4. Rustique Lavender Farm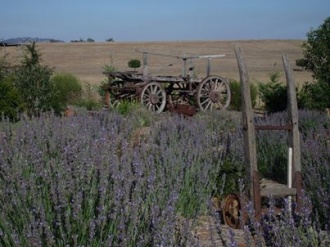 Visit this farm and enjoy in relaxing and calming effects of this plants. It is only 30 minutes away from Wagga Wagga. It is open daily from 10 am to 5,30 pm. In a local shop you can buy some very interesting and aromatic gifts for yourself and your friends.
In Wiradjuri people language 'wagga' means 'the crow'. Things to do in Wagga Wagga are numerous and fun for the whole family, both kids and adults.
Related content: Map of Wagga Wagga