1. Golf course
Golf is a favorite summer pastime of many Canadian residents. A special benefit to those who visit Tisdale is the abundance of quality golf courses. With a mixture of nine and 18-hole courses, all golfers from beginner to pros will be assured of great golf outings in this area. Additionally, at the intersection of Highways 3 and 35 is a nine-hole mini golf course for kids of all ages.
3. Doghide River Trail
The Doghide River Trail is a scenic route built along the Doghide River. It consists of walking/cycling/skiing trails along the Doghide River within the Town of Tisdale that grown to over two kilometers, crossing the river twice. The trails are incorporated into the wooded area of the Kinsmen McKay Park and runs along several sections of the riverbank. The trail features a natural wetland with a boardwalk and observation deck, a beautiful wooden gazebo, and a large passive park.
5. Kinsmen Park
This is the right place for the family fun. Kinsmen Park is equipped with shale ball diamonds to accommodate baseball, fastball, and slo-pitch teams. Three of the parks feature playground equipment and picnic sites.
2. Aquatic Centre
The property is located outside of the South entry of the Tisdale.The Aquatic Centre is a six lane pool with a one-metre diving board, zero-entry beach area and a 20-person whirl pool. It also has a classroom, administration areas, ladies', men's and family change rooms, concession and equipment rooms. The pool water is heated by a solar system. Visitors can also take swim lessons, lane swims, public and family swims and private rentals.
4. District Museum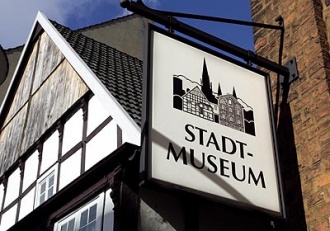 It is located in Henry Hamilton Park. It consists of a Heritage Centre, station replica, and Doghide Village. The Heritage Centre has 16 different vehicles known as the Dagg Collection. Main features include the original 1920 Pearse house, which is furnished with most of the original furniture. The Doghide Village includes an old fire hall, railway building, general store, school and a church.
This town is famous as the location of the 16-foot roadside statue of the world's largest honey bee.
Related content: Map of Tisdale