1. City Club Inn
City Club Inn is placed in the core of the city. But, it is very peacefull and calming. It offers free Wi-Fi, friendly stuff and cosy rooms. Because of its helpful area next to the Stadthalle Rheine. you can take here at no time. All the popular places are buildings are very close to it.
3. Nature Zoo
Feeding of animals is forbidden, but you can enjoy the show of wild Barbary apes, exotic snakes and wonderful creatures from the jungle. If you have family, your children will love this Zoo. It is perfect depiction of the real animal's life, but make sure you respect the animals. Only then, animals will respect you.
5. Citizens Park
Rheine has so many parks. Citizens park is former private forest and it has become by the commitment of many volunteers. At entrance, there are gates of oak and wrought-iron stands. There is a lot of oxygen production here, and if you feel tired and depressed, this is great place for you.
2. Salinen Park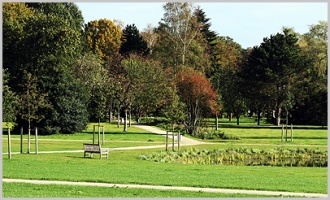 In northwest of the city, Rheine offers Salinen Park and the monastery Bentlage with its cultural landscape an interesting excursion. The Salinen park was redesigned in 2004. Between green areas and trees, there are buildings of the historic salt production site. . As a garden architectural design element, guests can receive a lot of information.
4. The city park
The city park Rheine is located in the center of town and offers something for all ages. Its extensive grounds walkers find beautiful quiet walks with sculptures, a large playground for the children as well as mini golf for the whole family. Golf is very popular amongst the tourists, so make sure you wait in the line.
Rheine is product of industrialization and economic developement. It remained an imperative financial centre in the twenty-first century. Today, commercial ventures and administrations are the biggest piece of economy in Rheine.
Related content: Map of Rheine