1. Roman Catholic Church of the Holy Trinity
Construction of the church began in 1666. It was completed under the direction of architect H. Hangkeho in the 1750. Today this is one of the most beautiful baroque buildings in Central Europe. Church was originally built in a Gothic style in the late fourteenth century. In the late seventeenth century, the church was extended and renovated in Baroque style. The interior is a Renaissance with baroque sculpture of the Pieta from the second third of the seventeenth century, baroque sculpture of the Holy Trinity and the Virgin Mary from the early eighteenth century.
3. Piaristic monastery and school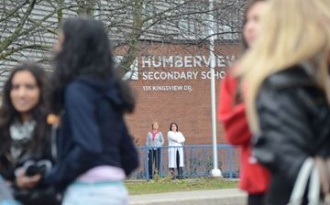 Piarists School was established in early 1666 by Countess Francis Kuenová – Palfiová. Piarists School was explicitly religious. First church stood on the site of the current and was completed in 1676. Construction of today's college was finished in 1674. The new church was built in 1743. In piaristic monastery in the eighteenth century was the first pharmacy. Today it houses the College Gymnasium.
5. Locomotive depot
In 2005 it was declared as a national cultural monument. The building is located on Bojnická Street no. 2. It was built in the 191 and expanded in 1938. The building has a characteristic architecture of railway construction period of the beginnings of rail transport. With maintaining technological equipment, this depot is the best preserved building of its kind in Slovakia. It has historical value as an important document of architectural development of railway construction and railway transport history in Slovakia
2. Roman Catholic Church of the Assumption
The church was originally was built in the middle of the thirteenth century. During the second half of the fifteenth century was rebuilt by Carmelites, who had a monastery here. The church was also modified in the beginning of the sixteenth century and later, in the beginning of the nineteenth century. Church stands on the former Romanesque fortress, under which lay settlement that was mentioned in 1113. Main altar is in the Baroque style, from the first quarter of the sixteenth century. Side altar is in Baroque style from the seventeenth century.
4. Roman Catholic Church St. Bartholomew
It is originally a Gothic church from the late fourteenth century. The church was extended and modified in the first half of the seventeenth century. The church interior was renovated in Baroque style. During the nineteenth and twelfth centuries, the church has been restored several times
Prievidza is a well-known tourist destination. It has many historical buildings and sights.
Related content: Map of Prievidza