1. Wineglass Water Tower
By night, the lights of the Wineglass Water Tower are visible for kilometers in all directions. It gets its name from its unusual shape. By day, visitors can enjoy in the beautiful park that is around the building. The tower itself holds a million liters of water.
3. Beenleigh Historical Village and Museum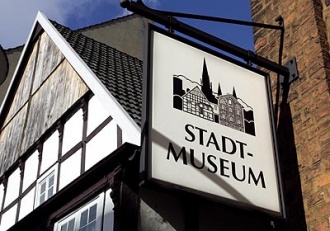 Beenleigh Historical Village and Museum has the collection of our heritage organized as a village. It is dedicated to preserve the cultural legacy of the old region for current and future generations. There are twenty heritage buildings filled with original items that were used by those who lived from the mid nineteenth century.
5. Mayes Cottage Museum
Mayes Cottage is a beautiful, intact example of early settlement of the Logan area. It includes the original slab hut, the house, cowbells, and barn. Outside, visitors will see mango trees.
2. Beaudesert War Memorial
The memorial was built as a memory for more then sixty thousand Australians that died during the World War I. It is located on intersection at the centre of town. The memorial was completed on1921. The sandstone memorial is set on a triangular site, and includes a soldier statue in front of an obelisk, plus two lions, one on each side. The names of more than five hundred local men, who died, are recorded on marble plates on the memorial. Additional plates have been added to the memorial, bearing the names of those who died in World War II.
4. Tamborine Rainforest Skywalk
Tamborine Rainforest Skywalk Explores the Rainforest. Your adventure begins in the Rainforest Eco Gallery. It has an exhibition of rainforest fauna and flora including information and displays. Visitors will see interpretive panels with descriptions and photos of sub-tropical rainforest wildlife and aquarium with a variety of Australian freshwater fish. After the Rainforest Eco Gallery, begins a spectacular elevated walkway through the beautiful middle and upper canopies of the rainforest. This is a forty meters long span soaring thirty meters above the valley.
This town has little less than two hundred and ninety five thousand inhabitants. It was established in the middle of the nineteenth century. They invested significant resources in tourism development, so, today they are an interesting tourist location.
Related content: Map of Logan City