1. The National University of Northwest Province of Buenos Aires
The National University of Northwest Province of Buenos Aires, region-wide, has its headquarters rectory in Junin, where they have their seat leading authorities and 80% of the activities are concentrated, with the city the center of the educational project.
3. Workshops Junín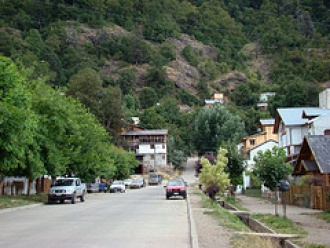 Workshops Junín was created in 1994 during the privatization of the national railway system. While this cooperative was formed, others were formed in Laguna Paiva, Perez and Rosario. The only one still working is workshops in Junin. After various agreements a workers group received authorization to continue working in one of the workshops that are in Junín, performing repairs in passenger cars. The workshops are located on Rivadavia street in front of the passenger station.
5. Industrial Park
It is located just outside the city accessing it from Avenue Beltway with more than a hundred acres and divided into eight fractions. It features an Olympic-type perimeter fence, asphalt, good quality water, electricity and sewerage network construction. While the land is owned by the Municipality, authorized for sale must be granted by the Department of Industry of the Province of Buenos Aires.
2. The Parque Natural Laguna de Gómez
The Parque Natural Laguna de Gómez makes Junín the main lakeside resort in the province of Buenos Aires, calling for tens of thousands of tourists especially in the summer season and during long weekends. The excellent infrastructure has wide range from 4 star hotels to campgrounds, from apartment hotels to hostels and bungalows complexes. The city is a tourist attraction in itself, for its shopping center, squares and parks, avenues and monuments, historical and architectural heritage, museums and tours, and daily activities.
4. Teatro La Rancheria
Teatro de la Rancheria was formed in 1971 and owned by the Municipality of Junín, which was managed and administered by Junín Art Coordinator. In 1974, a fire originated in the entryway to the theater completely destroyed entrance. The intervention of a staff of the Fire Department prevented the flames from spreading. Reopening of the theater was officially made in 1995. It is great part of cultural life in Junin and great place to visit.
Junin is original gem of Buenos Aires and one of the towns you can visit if you come in this part of South America.
Related content: Map of Junín