1. Village Gutingi
Göttingen was village at 7th century. This village was first mentioned in 953 under the name Gutingi. It was on the eastern edge of the Leinetalgrabens within the St. Albani church on a hill. This church was consecrated by the beginning of the 11th century the Holy Albanus, making it the oldest church in Göttingen. Present building dates only from the 14th and 15th centuries. Recent archaeological discoveries in the area of the old village indicate developed trading center in this area.
3. The Municipal Museum Göttingen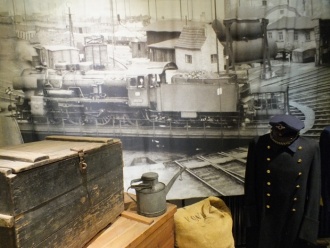 The Municipal Museum Göttingen is a collection related to the history and cultural history of the city and region Göttingen. The collection and exhibits make the historical development of the city from the first settlements on the establishment of the Georg-August-University to today. The Municipal Museum is housed in the only surviving noble residence of the city.
2. Palatinate Grona
Church Göttingen is on the grounds of the former Palatinate Grona. Two kilometers northwest of the village Palatinate Grona can be found. Documented as a newly built castle, it was later expanded to the Palatinate. Centrally located on the southern side of Mount Hagen on the opposite bank of the Leine Palatinate.
4. The Art Collection of the University of Göttingen
The Art Collection of the University of Göttingen in the Department of Art History at the University of Göttingen is a collection of paintings, graphics and sculptures. It is the oldest collection in Germany. The collection emerged largely from two foundations of the 18th century. Three hundred years ago there were more than two hundred Dutch painting from the legacy of Johann Wilhelm Zschorn. In 2011, collection was removed after a renovation that lasted from early 2008
The urban area of Göttingen has been inhabited since the early Neolithic period. One of these sites was excavated during the construction of the modern shopping center Kaufpark. Evidence of settlements was found from the Bronze and Iron Ages.
Related content: Map of Göttingen