1. Larimer Square
This square has just about anything Denver's visitor could look for. Old buildings, street performers, little shops and cafes are all well incorporated into the heart of Denver. Don't forget your camera; performers and buildings will amaze you and you will want to capture those moments.
3. Cathedral of the Immaculate Conception
This breathtaking Catholic Church was blessed by one the Pope John Paul II and it has a special place in the hearts of Denver's Catholic community. It is simply a beautiful building. Gothic-like architecture gives it a special sense of respect.
5. Rioja
This excellent Denver restaurant features the best of the European cuisine; Italian, Mediterranean, French(...) You can sit by the chef's counter and watch your dish come together which is really not so common. The menu is exquisite and everything on it tastes spectacular. This is an ideal restaurant to take your loved one for a romantic dinner to.
2. Tiny Town
If you are coming to Denver with your kids, Tiny own is a must! It is a miniature town where the time has stopped. Even adults love this place. You can have a tiny train ride, have a picnic there, or just explore tiny houses enjoying every moment.
4. Comedy Works
Up for some laughter in Denver? Visit comedy Works. This legendary comedy club featured comedy stars like Jay Leno and Jerry Seinfeld. Drinking minimum is two drinks, but the club is not priceccy. Take your friends for hilarious night out and you will make memories that will last a lifetime.
6. Tattered Cover Bookstore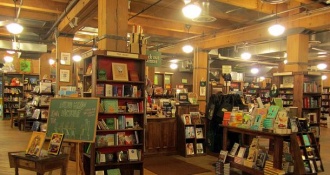 This a type of bookstore you will feel very comfortable in. You can take coffee and browse books for as long as you like. Buy yourself or someone you love some good literature and have fun while doing it.
These were some of the things to do in Denver, Colorado. We hope you will find something that moves you among them. Have a nice stay in Colorado.
Related content: Map of Denver