1. Dickens Village Festival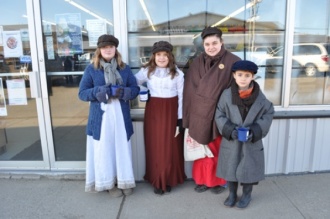 Dickens Festival holds on every first weekend of December. In that period, the whole town is turning in the real Victorian village so that would be the right time for visit. This festival turns the holiday season into a special experience. Visitors can also enjoy in tea, may street vendors, theatre performances, lighted parade, and carriage rides. Many pubs additionally provides free entertainment.
3. Carlyle Rusty Relics Museum
The museum is located on 306 Railway Avenue West. Visitors may see many showpieces related to railway such as working telegraph, caboose and jigger car, railway tools. They also have 1905 one-room country school and many antique farming machinery.
5. Moose Mountain Provincial Park
Moose Mountain Provincial Park has a beautiful campground that you may wish to stay at. It has three hundred and fifty eight well treed camp sites with three group camps. There are also three service centers with playgrounds at each. he surrounding nature is under the protection of the province and is very beautiful. This a the right place for relaxation from the everyday stress. Visitors can also enjoy in golf on the golf courts in nearby hotel.
2. Bear Claw Casino & Hotel
Bear Claw Casino & Hotel is a small, but very famous, casino located between Moose Mountain Provincial Park and town of Carlyle. They have 132 slot machines and 4 table games, lounge, and restaurant, with 35 room hotel and stalls for campers. This casino was the first in Saskatchewan. Originally the casino opened in 1993. In 2010 the 35-room hotel was fully renovated. Today, this is the first hotel operated by the Saskatchewan Indian Gaming Authority.
4. Cornerstone Theatre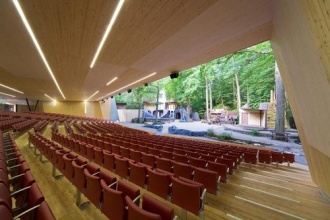 Even small, this theatre runs at least two shows per year. On every first weekend in December they are in co-ordination with the Dickens Village Festival.
Nearby is a beautiful national park Moose Mountain. They also hold the only Dickens Festival in Canada on every first weekend of December.
Related content: Map of Carlyle