1. Adelaide Botanic Garden
Entrance to this fantastic place is free of charge. You will find a lake, kiosk and a restaurant and also souvenir shop and coffee shop. So, everybody can find something for his/her taste. In the garden is also Wine Center that is free of entrance charge and tropical plant building that is atmospherically controlled and if you want to see all these great tropical plants, you will have to pay small fee. There are many places in the garden where you can enjoy under trees or sitting on the lawns.
3. South Australian Museum
This museum is the global leader in Australian Aboriginal heritage with its premier collections. This is one of the most visited museums in the whole Australia and it features several permanent exhibitions like Australian Aboriginal Cultures Gallery, Pacific Culture Gallery and South Australian Biodiversity Gallery.
5. South Australian Maritime Museum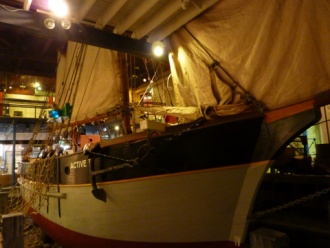 In this museum you can feel the salt, touch the ropes and listen the seagulls or even the storm on the sea. In the basement you can see how the first settlement sailed from Europe. Besides many exhibits you will also see The Lighthouse and the floating collection, the most famous exhibits in the museum.
2. Adelaide Symphony Orchestra
If you are a music lover, then you have to visit Adelaide Symphony Orchestra. It was founded in 1836 and has 17 players. This is the largest performing arts organization in the southern part of Australia. Also, it has achieved world acclaim. The orchestra is approachable to people of various ages. Every February this orchestra also performs Symphony Under the Stars in Elder Park and it is free.
4. Migration Museum
This museum is easy accessible by public transportation and entrance is free of charge with the option of donation. It was established in 1986 and is the first museum dedicated to social history of migration in the country. It has nine galleries with permanent and changing displays. It gives the complete view on Aboriginal culture before colonization and also on the colonization from 19th century onwards. If you want a guided tour, you will have to pay 10 dollars per person if a group has 10 persons.
Things to do in Adelaide are pretty astonishing and they are perfect for all people who enjoy culture. Adelaide is a great place since it offers so many museums and other similar sites.
Related content: Map of Adelaide